Halloween Sex
It's almost Halloween, the perfect time of the year. When else do you get to dress up as a fantasy and eat free candy 'til your tummy aches! Although most of us will be celebrating on Wednesday night, Halloween could turn out to be a real scream! It's time to take tricks and treats off the streets and into the bedroom. All that dressing up in masks and kinky outfits is a great way to turn up the heat. Forget the chocolates and scented candles, 'All souls night' is a time to celebrate pagan style and release your inner devil! Have a spooky sex on Halloween!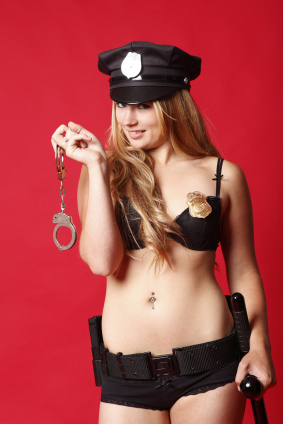 For one day, you get to be someone else. Put on a sexy costume and mask, flirt with a vampire or a superhero, perhaps do a bit of role playing. It's a great opportunity to explore all of your hidden personalities, year after year. For some girls, it's the only time to be the whore that hides deep inside them. Halloween is the time to try sex with a zombie, cast a few spells on a witch, or try a bit of a bloodsucking vampire. Alternatively pretend to be a ghost by going under the sheets!
It's been said there's a little witch in every woman. With Halloween upon us, it's time to help you channel your inner sorceress with some sexy scandalous love and lust spells that could bring you a new love or some really hot Halloween sex with your man. Don't be scared to indulge in all of the sexy fun this dress-up holiday is waiting for you!
Get those kinky costumes for a sexy Halloween only at AdamAndEve.com! Right now, when you go to AdamAndEve.com and enter my name PENELOPE at checkout to get 50% OFF on almost ANY item! Plus 3 FREE Hot DVDs, a FREE Mystery Gift and FREE Shipping on your entire order!
Google+ Comments
Comments
There are no comments on this entry.
Trackbacks
There are no trackbacks on this entry.