How Are You Going To Fool Someone Today?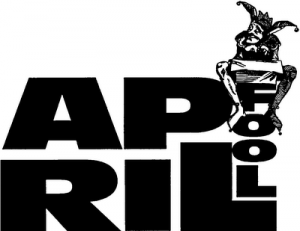 I woke up early today and chat a bit with my boyfriend through IM. This is part of our routine everyday but earlier was different. I planned this since 2 days ago while me and my best friend were talking about April Fool's Day. For the past days, I was acting moody and wanting to eat something I don't usually eat.
So few minutes before I started chatting with him, I searched for a pregnancy test photo with a positive result. My webcam is not working so I told him I have a photo I want to share. And as soon as he got it, he said, how many tests did you take? We both tried to be safe, right? My roommate and I couldn't stop laughing. I tried to go with the flow for a bit. Until he said, he doesn't know what to really feel and that we should see a doctor. So I called him and shouted, Happy April Fool's Day! Haha! I got him. 😛
So, any pranks for today? 😀 Happy Friday Everyone!
Google+ Comments
Comments
There are no comments on this entry.
Trackbacks
There are no trackbacks on this entry.