How Wild Is Your Imagination?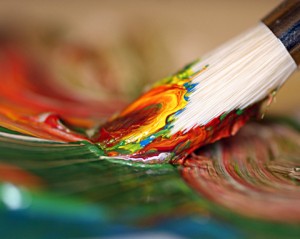 Hey guys! I know, it's been a very long time! How's everyone doing? I'm already at work, but it's too early to do so much. After a very busy week last week, all I want to do is relax but that's impossible. My relationship is fine although I think I tend to overthink sometimes — in a good way I hope! And this is how I got to answer this cosmo question. I wanted to share it today but I don't have much time. But I will soon, I promise…
Freethinker. You possess a wicked blend of passion and pragmatism. "You can think outside of the box and take creative risks in work and love –but you also have the common sense," says Beth Karassik Curry, PhD, a clinical psychologist in Chesshire, CT.
For instance, you'll dream up a great gift for your guy, but you'll also keep in mind that there are financial constraints. Or you'll come up with a provocative presentation at work but not go so over-the-top that your boss wonders what planet you're from. Where does this balance come from? Believing in yourself, baby. "You're confident enough to value your daydreams and allow yourself freedom to fantasize and visualise what you really want rather than always taking the safe route," says Linda Geurkink, PhD, a psychologist in Washington, DC. Tropical vacation with a fabulous boyfriend?It's all possible for you — and if not, at least you've given your brain a buzz thinking about it.
Happy Tuesday everyone!

Later then, my boss will be here in a few! 😀
Google+ Comments
Comments
There are no comments on this entry.
Trackbacks
There are no trackbacks on this entry.