Miss World 2013: Megan Young Won The Title
Among with 127 contestants competing for the Miss World 2013, a 23-year-old Fil-Am Angelina Jolie lookalike  Megan Young (actress/TV host ), made waves online when she won the Miss World at Bali Nusa Dua Convention Center in Bali, Indonesia on the 28th of September 2013.
It's been trending in social media how she eloquently answered the Q&A and how she shine around the Miss World 2013 Pageant. Well, she really deserved the Miss World 2013 Crown.
Miss World 2013 Q&A Portion
Megan Young answer: "I treasure a core value of humanity and that guides people why they act the way they do. I will use this to show other people how they can understand each other… as one, we can help society,"
During the crowning, Megan Young still remains polite and sincere with all of her words. "Thank you so much everyone for choosing me. I promise to be the best Miss World ever," Megan Young said. While Miss France, Marine Lorphelin, and Miss Ghana, Carranzar Naa Okailey Shooter, were second and third runners up, respectively.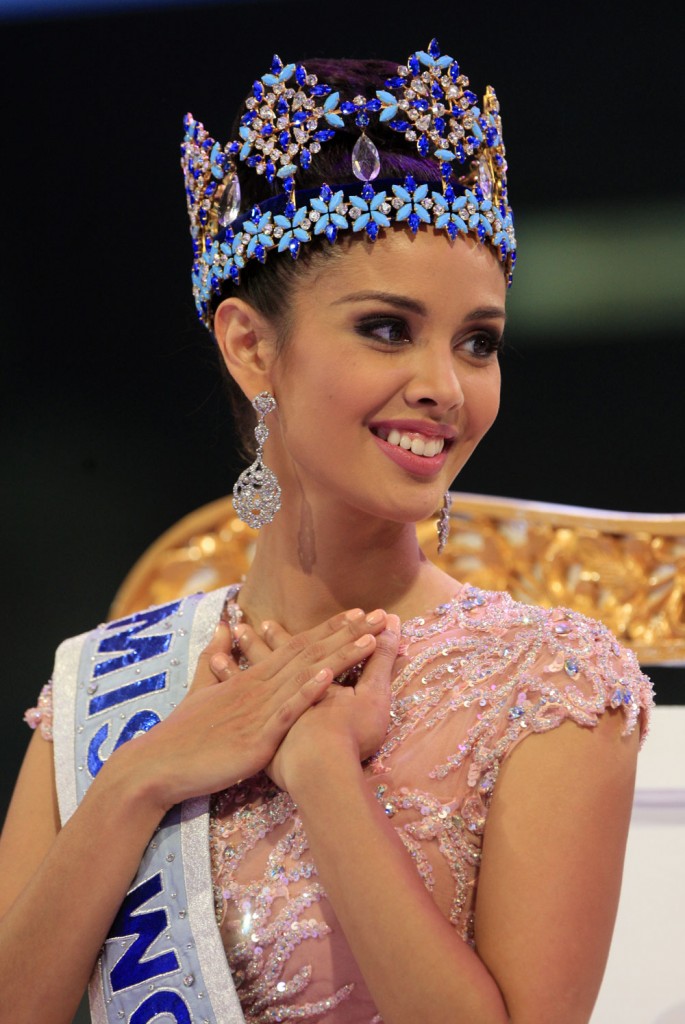 To know more  about Megan Young, the 1st woman from the Philippines who gets the Miss World Crown.
True Name: Megan Lynne Young
Screen Name: Megan young
Birthdate: Feb 27, 1990
Born: Virginia, USA
As you can see her gown also makes her stunning and sexy, you might also want to try a sexy dress like that right? But I'm sure the gown won't be a good idea for normal days, so I would like to recommend sexy and sassy lingeries. You can even wear it with your favorite business suit.
Get it now at 50% OFF using my name PENELOPE at the checkout at www.adamandeve.com. Plus when you order today using offer code PENELOPE, you can get FREE shipping, FREE mystery gift and FREE adult DVDs on your entire order.
Source: Cnn Edition
Google+ Comments
Comments
There are no comments on this entry.
Trackbacks
There are no trackbacks on this entry.