What The Underwear Says About Her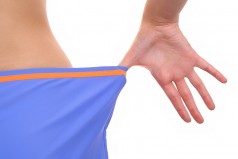 Alan Idol of CollegeGirlsKnowHow.com always has something to say.  Aside from hot and helpful articles on how to get girls or make relationships spicy, this guy can tell who you are…through your underwear.
Whether you opt to wear black or pink thongs, or white or leopard designed undies, the Idol knows what type of girl you are. Well, I'm sure this is again his peculiar opinion, but in other way can help you most especially guys in getting to know a girl.
Check out Alan Idol's article here and learn what the underwear has to say.
Don't forget to use Offer Code COED at the checkout at AdamEve.com a for a 50% DISCOUNT, FREE Shipping, 3 BONUS DVDs, and a MYSTERY GIFT.
"image is a copyrighted photo of model(s)"
Google+ Comments
Comments
There are no comments on this entry.
Trackbacks
There are no trackbacks on this entry.