New Boyfriend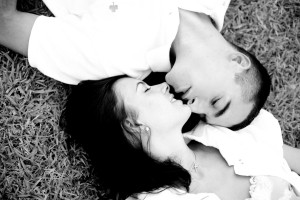 Yes, I have a new boyfriend. But my new boyfriend happened to be my ex haha! So yeah, we got back together. He promised he would understand me more and that he would try to get all his insecurities off. There's nothing I can do about me being attractive and sexy, lol. All he can do for now is to understand that I'm just a normal person who is being liked a lot but at the end of the day, he's the one I got. No one can change that as long as we are together. I love him so much that I don't want to think about break ups and getting another new relationship because it's tiring.
Well, that's love. You get the affection but you get the pain too. They can't be separated. All I want to think about now is today. I'm happy, and I hope all of you are happy for me too! Who doesn't really want to be in love, right?
So if you love me, visit my sponsor www.adamandeve.com and order the best sex toys you can find! Don't forget to use my offer code PENELOPE to get 50% off almost all item and FREE shipping! The more orders you have, the more discounts you get.

Google+ Comments
Comments
There are no comments on this entry.
Trackbacks
There are no trackbacks on this entry.