Best and Realistic Male Mastubators For Men
Guys, why limit yourself to only your hand when you have the urge to masturbate? Doesn't that get boring after a while? Would you like to incorporate a masturbator with your partner during sex? How about trying out a male masturbator or two! There are several types of masturbators out there.  From your basic stroker to a life like penetrable vagina and ass. Most of these masturbators are discreet, made out of life like materials like cyber skin. You can pick from masturbators molded from your favorite adult porn actress, or try a fleshlight if you want to be able to travel discreetly. Want something more realistic? Try "Realistics"! Keep reading, I will be discussing all your orgasmic options!  I have picked out a few different kinds of male masturbators that I believe every man should try; Fleshlights, Pocket Strokers and Realistic male masturbators.
Let's start with Fleshlights. The fleshlight is probably the most recognized of male masturbators.  It is designed to be discreet. That is, it looks like an ordinary flashlight, but when you pop off the cap, wala! A masturbator!  The fleshlight is usually made out of cyberskin so it feels just like the real thing.  The fleshlight creates a blowjob like suction.  This is the fleshlight that I recommend.
Fleshlight original Pink Lady.
What will the Pink Lady masturbator do for you?
Realistic styling
Rigid casing outside for a realistic feel inside
10″ long x 2½" wide
FREE lube and a "tip sheet" encompassed
Want to try out a fleshlight? Go to AdamandEve.com pick out the Original Pink Lady fleshlight then go to check out.  At check-out use my name PENELOPE where it asks for the source code.  You will get free shipping, 3 bonus dvd's and a free Mystery Gift! You simply cannot go wrong with this amazing offer.
Next up, Pocket Pussy's, or Pocket Strokers. These toys generally come with a life like vagina and or anus. Some of the higher end stroker's are molded after adult film stars. Pocket pussies usually have an average sized love tunnel, anywhere from four to six inches long. Pocket masturbators are soft and flexible to the touch and extremely stretchy, fitting most users like a glove.
These toys can be closed-ended like blowjob simulators or open-ended to make cleaning and drying easier. I recommend the Vicky Quickie Stroker and Katie Morgan Cyberskin masturbator.
The Vicky Quickie Stroker 
What will the The Vicky Quickie Stroke do for you?
5.5" long, 2.5" wide pocket stroker
Stroker molded from Vicky Vette herself in life-like UR3 skin
Textured inside for an amazing sensation
Sil-a-gel antibacterial additive helps keep The Vicky Quickie Pocket
Stroker clean and looking as good as new
American-made in the USA!
Compact size
If you would like to try the Vicky Quicki, Adam and Eve want to give you a special deal since you are reading my Blog! Use the check-out code PENELOPE to get 50% off this masturbator, free shipping, 3 free bonus dvd's and a free Mystery gift!
Another favorite male masturbator is the Katie Morgan Cyberskin Stroker. I love this toy because it is molded from adult porn star Katie Morgan! When doing the mold they actually mold the inside of her vagina, creating a delicious life like feel.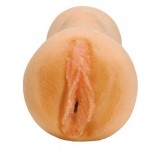 What is so special about the Katie Morgan Cyberskin Stroker?
5"5 long, 2.5" wide pocket stroker
Stroker molded from Katie Morgan herself in life-like UR3 skin
Textured inside for incredible sensations
Sil-a-gel antibacterial additive helps keep The Katie Morgan Cyberskin Stroker clean and looking as good as new
American-made in the USA!
Compact size
And of course, Adam and Eve are offering a special discount. Purchase the Katie Morgan Cyberskin stroker, at check out use the source code PENELOPE to get 20% off plus free shipping!
Craving something more realistic? Well… try realistics! Realistics are mostly made from actual people, so you get the most "realistic" feel! But really, if you prefer to see the real thing try this!
I love the Bangin Betty Stroker Kit.  So, what does she do?
Can penetrate a tight Vagina or anus
Textured interior drives you wild
Plump & firm butt cheeks for realistic look and feel
Hefty weight helps hold the masturbator in place
Includes 4-hour adult movie and lube sample
Measures 8.75 inches long by 11 inches wide by 4 inches tall.
Made from soft and durable TPE
Open-ended design for easy cleaning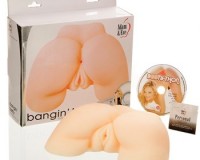 Trying to keep it kinky? Well you should! Why don't you try these male masturbators out.  And off course Adam and Eve is here for you. Pick out the Bangin Betty Stroker, add it to your cart, use the code PENELOPE to get 50% off the Bangin Betty, free shipping on our entire order, 3 free hot dvds, and my favorite, an amazing free mystery gift!
You know I love you, and you will get  a discount on almost any toy you would like to try by using the code PENELOPE at check out on AdamandEve.com  So go ahead, have some fun and check out all of these amazing male toys, you won't be disappointed!
Google+ Comments
Comments
There are no comments on this entry.
Trackbacks
There are no trackbacks on this entry.