Realistic Love Dolls or Blow Up Dolls For Men
Wouldn't it be great guys if that after work, every night there was a hot woman waiting for you naked in your bed? Wouldn't it be even better if she never said no to sex, and she gave you a blowjob whenever you wanted? Sounds great right? Well that may be hard to find in the real world, but a Love Doll can be all those things to you. Love Dolls, also known as blow up dolls come in many different styles. They also range dramatically in price and quality.  A basic blow up/love doll for men can range in price from a few bucks to a few thousand dollars.  The higher priced love dolls can be created to your exact expectations.  Would you like a red headed, green eyed, 5 foot 3 inch beauty with Double D's and a 28 inch waist with a realistic body weight? Or maybe you prefer a curvy lady with hips and an ass, triple D's and breasts you can cum in-between.  The realistic love dolls with such intricate details cost thousands of dollars, but don't fret, I am going to talk about and show you some realistic love dolls that will deliver the same mind blowing experience and orgasm without emptying out your bank account.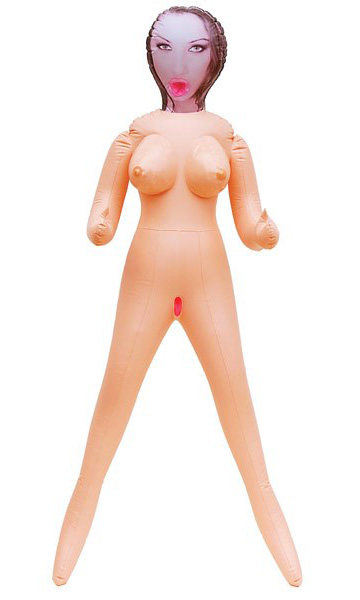 Before I get into all the Love Dolls that deserve attention from you, Adam and Eve would like to give you an awesome deal for any love doll that you want to try.  I will be breaking down the dolls and the fabulous discounts and deals you can get by ordering one.  So…. let's just start with the basic blow up doll.  This adorable little love doll is perfect for any beginner. The My Taunting Temptress Love Doll is a lifelike 5 foot 3 in tall, she comes with awesome big breasts and three holes (hard to come by at this price) to please yourself with.  If you love this doll go to www.adamandeve.com put the My Taunting Temptress Love Doll in your cart and click check out.  Where is says source code type PENELOPE and you will receive; 50% off the love doll, free shipping and if you spend $17 or more you will get Bree's xxx Triple feature and a free mystery gift!
Let's move on to another of my favorites, The Naughty Neiko Love Doll.  This particular love doll is Anime in nature.  This brings on another layer of fantasy, she is a total Japanese Animé fantasy doll.  Deep dive into her removable 7″ deep vagina. Having the vagina removable is great way to keep her clean and fresh.  She is textured and ridged inside to draw the biggest orgasms out of you! She also has DD breasts and a very lifelike face that will gladly accept your "deposit".  Use the checkout PENELOPE on www.adamandeve.com at checkout, and get 20% off the Naughty Neiko Doll!
Looking for something a little more lifelike to satisfy your needs? I love, LOVE the Adam and Eve Miko Realistic Love Doll. She is a little more expensive, but so worth it if you crave a realistic love doll. Miko comes very well equipped. She has three separate entries – her mouth, vagina & backdoor.  YES!! Vagina and backdoor are completely separate for your enjoyment.
Rubber breasts inflate so you can make them soft or firm. Face, hands and feet are made from molded rubber to make them amazingly lifelike. Soft and flexible hands and feet can deliver sexy "massages" with happy endings.  She is also a very realistic 5 feet 2 inches tall, and can support up to 250 pounds! If you feel like Miko is the doll for you, use the code PENELOPE at checkout on Adamandeve.com to get 10% off!
There are so any different love doll to choose from.  How do you know which one is right for you? This doll, Library Girl Love Doll, I feel is the best bang for your buck. This is why I love her. This love doll is based on the famous library cam coed Kendra.
She contains three entries, including her mouth, vagina and ass.
Blows up quickly & deflates just as easily.
Measures 50 inches tall, making it near life size.
And…. The best part about Library Girl Love Doll is, you will get an awesome deal from AdamandEve.com if you use the code PENELOPE at check out. You will get 50% off and FREE shipping!!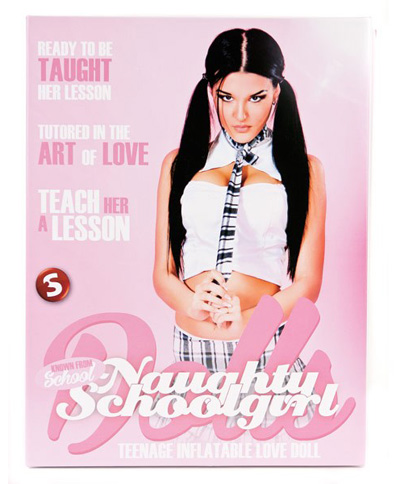 Last but not least in the Love Doll department.  Everyone needs that awesome gag gift, whether it is for a bachelor party, swingers party or that most embarrassing gift you give your buddy at Christmas time, you can't go wrong with the Naughty Schoolgirl (18+) Love Doll.  She is simple and easy to use and perfect for that "gag" gift you have been waiting to buy. But hey, she is also fully functional and is ready to satisfy your every need.  Naughty Schoolgirl measures 4.5 feet tall and you can take her from the front or behind with one single entry.  Go to AdamandEve.com, enter the code PENELOPE at check out, and get 50% off the Naughty Schoolgirl, FREE shipping and if you spend $17 or more, you will get a free Mystery Gift and Bree's Xxx Triple Feature!! You simply cannot go wrong.
Love Dolls or Blow up dolls can provide an excellent source of comfort, and sexual stimulation.  Most come with at least two insert able holes that mimic the real thing. You can create your own experience by purchasing a love doll with more features, and of course they are a perfect gift for the guy you do not know what to buy for.  Whether you spend thousands for the perfect match, or just a few bucks to find something to satisfy your needs, there is a Love Doll out there to suit your passionate sexual needs.
Google+ Comments
Comments
There are no comments on this entry.
Trackbacks
There are no trackbacks on this entry.