Things To Look For in a Guy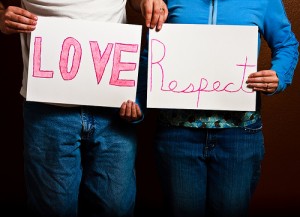 When I took a quiz in Cosmo a few weeks ago about "Are You Too Picky When It Comes To Guys?, " I actually got the result Judgy McJudgerson. In other words, I set too high standards when it comes to men and they're impossible to find that's why I'm still single. Blame my coworker who told me I'm maybe picky that's why I took that quiz to find out.
But now, when I try to list the things that I look for in a guy, I could see that I'm not actually too picky. I just simply want to be secured and happy. And I believe that every woman wants that. It is better to wait longer than fall for a guy who can't even get their pants on alone.
So to give you an idea of the things that I look for in a guy and that all single women should too are the following. And remember that these things I listed below are meant for those who are ready to settle down or who want a long-term relationship. If you're still a teenager, feel free to get ideas for your future reference but not everything applies today I think, especially #1, lol.
1. He should have a job. This is very basic. We were always told that we should settle for a guy who's a good provider. You can't be too sweet to work alone, feed him while he plays his favorite computer game! You can tell if he has goals or plans in life just by knowing he works or not. Or at least he's looking for a job.
2. He should be educated. Probably this is when most people get me wrong. But if you're educated, you should certainly know what I mean. You don't have to hold a college degree or masters, but at least high school diploma. This is also an indication that a guy has aspirations in life.
3. He should be responsible. If a man is irresponsible, I don't think he cares about you or even himself at all. It is very common that girls usually blame and doesn't take responsibility for her actions but I find it amazing how I see this attitude to other men these days too.
4. He knows how to respect. This is very important to all women. For sure, we have all heard about women who were battered by their partners and it's one of the many examples of guys who don't have respect. Love can never be love without giving value to his/her partner. It can be in different aspects like respecting your opinion, your family and some other things.
5. He should be someone who practices good hygiene habits. Okay, you can't expect all men to be perfectly clean. And if they are, we usually suspect that they're gays and it's a bit intimidating to be with a man who's so vain. But do you want to date someone who smells bad and dirty? I don't know what you have eaten girl if you do.


Google+ Comments
Comments
There are no comments on this entry.
Trackbacks
There are no trackbacks on this entry.