10 Guy Phrases Translated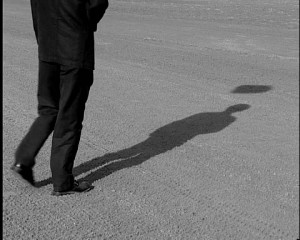 The new guy that I was talking about in this blog is still contacting me. We haven't dated for more than a week and we have only seen each other again last Monday when he picked me up at work. It was the first day of my job and I was too tired for a talk so I said maybe we could hang out next time. The last text I received from him was Tuesday morning. It's rare because he sends me messages every day. I didn't try to send a message first and I tried to call him last night but he didn't answer. So I really don't have any idea what's going on. Maybe I would call him after this and anyway I'm free this weekend. I just don't want him to feel ignored. But I'm feeling ignored instead.
Guys are mysterious too. They sometimes hide their real thought behind their words like women! Can I say how gay? Haha! Anyway, I listed some of the phrases here that might help girls understand or encode them.
1. You're being such a girl.
I don't understand you at all.
2. It's not a big deal.
It's a big deal, but I'm hoping I can fool you into thinking it's not.
3. I didn't know it would upset you this much.
I knew it would upset you a little, and that's why I didn't tell you.
4. I'm not going to change.
I don't have the balls to break up with you, so I'm going to force you to dump me.
5. Yeah, I guess you're right.
I disagree, but more than anything else I want to end this.
6. It's a long story.
It's a story that makes me look bad.
7. How long was your last relationship?
Are you up for a fling or looking for something long-term?
8. I've never been with someone like you.
How did I manage to land you?
9. I thought I knew her.
I was checking her out.
10. I'm not good at relationships.
I don't think you're important enough for me to put in much effort.
So there, I'll probably list more later but for now I have to try calling this new guy or I'll end up date-less until 2010 ends, lol!
Google+ Comments
Trackbacks
There are no trackbacks on this entry.