Are You an Oversharer or Mysterious?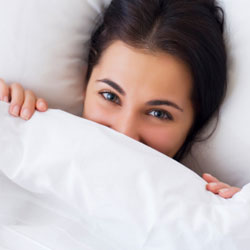 I was bored earlier so I took another quiz from cosmo. Lol, I think I'll be taking a lot of them until I get new friends to talk to here. And below is the result I got.
Hushed Honey
Okay, so you're the strong, silent type. But potential new friends (and the guy you've been eyeing) might think you're so serious about keeping them at bay that you're, uh, impenetrable. "People take it personally if you don't hold up your end of the conversation," says communication coach Elayne Savage, PhD. The good news? They remember how you make them feel, not what you say. Give them the warm and fuzzies without spilling the E! True Hollywood Story by chiming in with the occasional question or sympathetic "Ugh, that's the worst."
I think the result is accurate. Although how open you think I am because of how I talk here, I'm quiet and I keep more in person but I'm not shy. I'm maybe mysterious but I also have a lot to share. And once a person learns to know me, I don't have to talk for that person to know what I'm thinking. So I think I'm somewhat predictable but never boring.
I think I could assume that a large percentage of writers or bloggers are mysterious and tend to keep more to their selves. They let their feelings out through writing. A lot of fiction writers base their characters from real persons they know in their lives because it's easier. Isn't it like an art form of gossiping? It may seem lazy and opportunistic but it is what it is.
How about you? Are you mysterious too?
Google+ Comments
Comments
There are no comments on this entry.
Trackbacks
There are no trackbacks on this entry.