Erotic Story About A Boy's First Sex And First Orgasm
Wanting for more sexy and hot stories from me? Listen to this erotic story about a girl named Dana who has a serious crush on a guy named Josh who just turned 18. Be enticed as the boy did not only invited Dana for dinner but also invited her for his first sex, his first orgasm.
Get 50% OFF on almost any single items plus 3 FREE Sexy DVDs, a FREE Mystery Gift, and FREE shipping on all orders when you enter promo code DIRTY50 at the checkout at www.AdamandEve.com.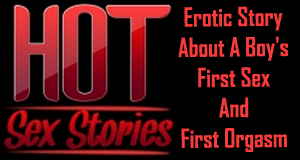 Google+ Comments
Comments
There are no comments on this entry.
Trackbacks
There are no trackbacks on this entry.