Get Rid Of The Annoying Ex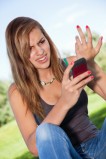 There was a time that I have to deal with an ex-boyfriend and it was extremely pesky. Found a very helpful article at collegegirlsknowhow.com and I believe it will surely help those who are currently suffering from an "ex-boyfriend syndrome".
To get rid of your annoying ex, you can do the following:
Do NOT Sleep With Him
Give Him a Warning
Keep it Off of Facebook
"image is a copyrighted photo of model(s)"
Google+ Comments
About the Author

I'm Penelope and I'm living a sexy lifestyle. Help me out by buying something at www.adamandeve.com and use my offer code PENELOPE to enjoy great discounts and awesome offers! :)
Comments
There are no comments on this entry.
Trackbacks
There are no trackbacks on this entry.