Guys I Don't Want To Date
I've dated a lot of guys in my life and I've listed the guys that I'm trying to avoid. I was 14 when I had my first date. At an early age, my mom told me about guys that I should date or not. What she taught me was so easy to memorize, don't date someone who's not like your dad, lol. It's not exactly like that, but as they say, mom knows best and she just want the best for me. Here are some of the guys I don't really care about dating with.
A guy who's not motivated. I don't want a guy who's too relaxed and no plans for his future. We all have dreams and this guy might have some too but it's still different from a person who tries to achieve them. Guys like this are those who are going to be dependent to you and to others. If you're going to marry this kind of guy, he would just definitely give you a headache. Else, he's not really a guy who wants to settle down.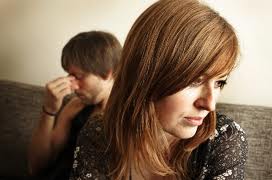 A guy who smells bad. Gosh, I've dated about 3 guys who got bad odor. That's a real turn off! Can't you smell your own self? How much more if I ended up having sex with them?Ugh, I could just imagine. Surely, guys don't want to date girls who don't practice proper hygiene, too. Even if how much I would want this kind of guy, I wouldn't. It would be so hard for me to tell him to buy a deo.
A guy who (thinks) he knows everything. This kind of guy could be impressive at first but he could be annoying. He would act like he knows everything he's talking about. He could be mean to you and to others and could even be judgmental. Never dated one yet but I'm talking about my ex boss, lol.
Glad this new guy isn't like those i listed above. I hope!
Google+ Comments
Comments
There are no comments on this entry.
Trackbacks
There are no trackbacks on this entry.