How Often Do You Use Your Sex Toy?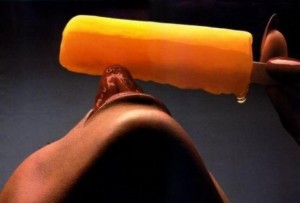 Because a number of people participated in my last poll questions, I decided to make another one: How Often Do You Use Your Sex Toy? You can find this poll on the right side of my blog. According to my friend Wikipedia, a sex toy is an object or device that is primarily used to facilitate human sexual pleasure. The most popular sex toys are designed to resemble human genitals and may be vibrating or non-vibrating.
The very first toy I got was on Valentine's Day about 4 years ago. It came from my then boyfriend and from then on, I expected him to give me a sex toy in every occasion. The very first time I used it was with him and I enjoyed every second of it. I had few exes after him but not all of them gave me sex toys. I think not all people are open-minded about it. But I also think that everyone should try it even once.
If you ask me how often I use it, it depends. When I first got one, I got so addicted to it that I use it everyday and more often with my partner. But then after getting used to it, it didn't give me any excitement anymore that I even have to shop for myself, get new toys and enjoy them again almost everyday. Since I moved here, I think I use it about 2 or 3 times a week. It's just something to keep me sexually sane. And I would use it alone until my boyfriend and I get a chance to sleep together. That's what I'm looking forward to this February! 😀
So how often do you use your sex toys? Thanks for participating! And please don't forget to visit Adam & Eve and use offer code PENELOPE to get 50% discount, free shipping and a mystery gift! Help me out so I could have something special to give to my boyfriend on Valentine's Day. Thanks again! 🙂
Google+ Comments
Comments
There are no comments on this entry.
Trackbacks
There are no trackbacks on this entry.