I'm Only Naughty When Necessary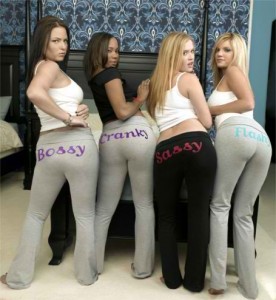 I really know myself well enough to know that I'm not a super bad girl. But bored on this Friday evening, I took a quiz: Are you enough of a bad girl? Well, where else could we find that but in Cosmo. And the result I got is: Naughty when necessary.
You maintain a pretty good balance of sugar and spice: You won't take crap from anyone, nor will you play everything safe, yet you draw the line at being aggressively sexy or vengeful just to turn heads, says psychologist John Valentis, PhD, coauthor of Brave New You. You know that a sly dig or R-rated gesture can have way more impact than a nasty rant or triple-X move.
Well, the result is right. The bottom line is I think many times before I take a move. Most of the time, lol! I have encountered a lot of mean girls in my life and even became friends with them. I still believe that no matter how bad a person is, there is still something good inside him or her.
So, are you enough of a bad girl?
Google+ Comments
Comments
There are no comments on this entry.
Trackbacks
There are no trackbacks on this entry.