Only 61% Horny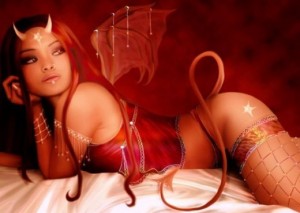 My exes used to tell me I'm the horniest girl they've ever had in their lives. And today, my current boyfriend told me the same! It made me wonder if it's something to be proud of or if it's abnormal. So I took a quiz from gotoquiz.com and this is the result I got.
You are 61% horny!
though u get horny once in a while, u'r not really a horny person after all.
it could be genetic. don't worry..i'm sure u'll find a horny-less partner..
P.S: try some pills..dude!!
Hahaha! Now I think they were all wrong about me. I'm just a little bit beyond normal probably but enough to get you excited, lol. But how about you? Let me know your result! 🙂
Google+ Comments
Trackbacks
There are no trackbacks on this entry.