Sex Confessions and Secrets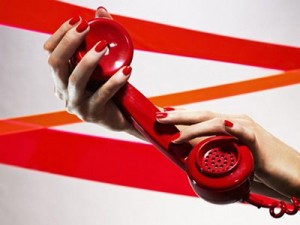 The launching of my very first podcast is really getting so close! Last Sunday, my roommate and I listened to my callers' confessions and all stories were great! We got a few pranks but we thought they're funny. Jen was suspecting a bit that my third or fourth caller was her boyfriend! Haha! I said no, but she kept insisting. She remembered that she once mentioned it. Oh well, we'll find that out later on.
What's more important now is your story! So call me at (213) 784-9600 and leave your most adventurous sex experience and secrets! Again, you don't have to leave your name but just the juicy details! Once selected, I will talk about your story here in my blog and let more people know about your story! If you're going to call, I promise I would share mine. 😉
And I would like to take this opportunity to tell you that if you're still trying to find the best Valentine's Day gift for your partner, don't waste any time and visit Adam & Eve and use offer code PENELOPE to get 50% off, free shipping, free DVDs, and a mystery gift!
Google+ Comments
Comments
There are no comments on this entry.
Trackbacks
There are no trackbacks on this entry.