Strange Tweets I've Received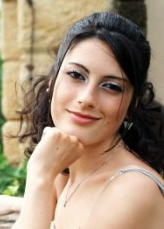 I use my twitter account to keep in touch with those that read my blog. It's pretty good that I haven't really needed to block too many accounts, since most of the time the folks that tweet to me are quite nice. There are some, though, that fall into that grey area between 'typical hello' tweet to 'oh my God you're freaking me out' tweet. I'm sure some of them are just fakes, but some look like they actually put thoughts into it!! Here are some of the gems that I've received in the last few weeks.
@penelopepardee When r they gonna make a @Fleshlight of Penelope? I wanna f*ck this sexy minx every nite!!
@penelopepardee: Sexual role play w/ a method actor isn't worth the trouble. To play a convincing Pirate Wench, he expects me to have scurvy.
@penelopepardee Been on hold so long I can't remember who I called. Have a credit card out & pants off but that doesn't narrow it down.
@penelopepardee I had this really kinky girlfriend once; finally I just had to tell her it was time we started peeing on other people.
@penelopepardee I see you've read #50Shades. How about you play Ana & I play Christian. I can beat the f*ck out of u & you can suck me off!
@penelopepardee Can you get @AdamandEve to send me free toys? Been in lockup for three weeks and I need a new vibe! Do they send 2 prison?
@penelopepardee Sometimes for laughs, I slip condoms into carts of little old ladies at the grocery store & watch for checker's reaction.
"image is a copyrighted photo of model(s)"
Google+ Comments
Comments
There are no comments on this entry.
Trackbacks
There are no trackbacks on this entry.