True Confessions of a Strap On Virgin
My boyfriend has been dropping hints for some time now about him wanting me to take him from behind with a strap on. At first it started off as a joke, then it became a bit more persistent. When we actually sat down (or laid down after a great fucking session, as the case was) I asked him straight out why he kept mentioning. That's when he confessed that he had a thing about taking it in the behind, and he wanted me to be a part of that.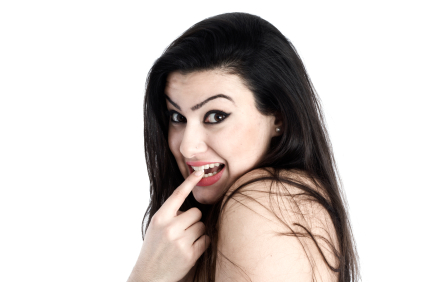 According to my boyfriend, and much to my relief, he's not gay. Men have an area similar to a woman's "g-spot" that's best accessed through the ass. He told me that when he masturbates, he sometimes uses toys specially designed for anal pleasure to help him along. His big fantasy, though, was for me to use a strap on and bang him while jerked himself off.
I was open to the idea, so we hopped online and started looking for a strap on that would work for us. We thought it would be a good idea to get the type that has an opening for me, as well, or at least the type that has an inverted dildo for my own pleasure.  We found what we thought was within our budget, and waited for its arrival. During that time, whenever I went down on him, I started slipping a finger up there to get used to the idea of me penetrating him. He totally got off so much quicker when I have him a bit of butt play, so I knew when the package arrived, that first time was going to be something!
It arrived a few days later, while he was at work. I stripped down to just my push-up bra, strapped myself into the harness, and took a pic of myself. I texted him the image, saying "Look what the mail man brought!" Within seconds, I got a reply along the lines of "fuck!! – I'm on my way home!xxx"
He was already hard when he walked through the door. He dropped his bag, picked me up, and carried me into the bedroom. I put the harness back on (as I wasn't about to wear it around the house until he got home) and put enough lube onto it to make it easy going. My boyfriend groaned like I had never heard before! I was very anxious about the whole thing since I'm not really used to being the one doing the penetrating, but after a bit I got into the rhythm while my boyfriend serviced himself on the other side.
In only minutes, I could hear my partner climaxing. I could tell that this wasn't his typical orgasm – it his voice was deeper and his body shook like it never had before. I was completely amazed at the power that this strap on gave me when it comes to making my guy cum! When he was done, he thanked me with the best pussy licking that I had received in a long time. The good thing was that because the harness we bought had a slit up the front, I didn't need to take it off for him to get access.
If anyone out there is a bit sceptical about using a sex toy on their male partner – especially ones that involve penetration – go ahead and give it a try! You won't be disappointed.
Google+ Comments
Comments
There are no comments on this entry.
Trackbacks
There are no trackbacks on this entry.