Unique Valentine's Day Gift For Your Partner
For the past days, I've been thinking about the gift that I would want to give to my new boyfriend. But it makes me think if he even cared about looking for a gift for me too. With my past exes, I received the usual flowers, chocolates, jewelries and everything that sometimes cost an arm and a leg just to please me. Oh guys, you don't really have to do that nowadays. With only a few dollars plus getting 50% discount, free shipping, and a mystery gift just by using my offer code PENELOPE, you would get a gift that both of you and your partner would enjoy. We have Adam & Eve to help you find the best and unique gifts for your partner. Ever since I got my first one on Valentine's Day (which I remember talking about when I wrote Wacky Things I Know About Sex Toys), I get excited every time I get one. I don't think that my current boyfriend knows how naughty I am, we haven't even slept together yet. But I think I should give him hints very soon. 😉
If you have no idea what sex toys or lingeries to give to your partner on Valentine's Day, I listed some of the many products that you can get from Adam & Eve. Your girl would surely like it because I've enjoyed some of them already.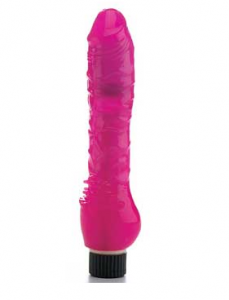 1. Eve's Slim Pink Pleaser Vibrator – this is perfect for the girl who haven't tried any sex toys in her life yet. I even think that this was primarily made for beginners who want to try their first orgasm with a toy. Some of its best features are: Intensely Textured Shaft, Nubby Clitoral Ticklers, Adjustable Speeds, Soft Jelly Material, Measures 7 inches long and 1 inch wide.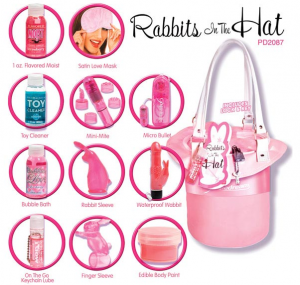 2. Rabbits In The Hat Kit – this package is best for a girlfriend who already got a collection of sex toys. She might expect you to give her one or two but this one would surely surprise her. This comes in a pink hat-shaped bag and includes Wabbit Vibrator, Egg Vibrator with removable Rabbit Sleeve, Mini Mite Rabbit, Finger Sleeve, Satin Love Mask, Water-based Sex Lube, and more!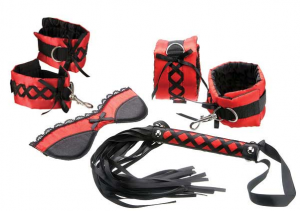 3. Tantric Satin Ties Collection – this is surely one of the best products that Adam & Eve have ever created. This includes Tantric Satin Ties Ankle Cuffs, Wrist Cuffs, Pleasure Whip, & Eye Mask. The best for your kinky girlfriend!
There are a lot more products that you can choose from Adam & Eve website and they have sales every now and then so better check it to see what I'm talking about.Again, don't forget to use offer code PENELOPE to get 50% discount in almost all items, free shipping, and a mystery gift! You would definitely help me out with money so I could get a gift for my boyfriend and surprise him with something special. Thanks a lot!
Google+ Comments
Comments
There are no comments on this entry.
Trackbacks
There are no trackbacks on this entry.