Wacky Things I know about Sex Toys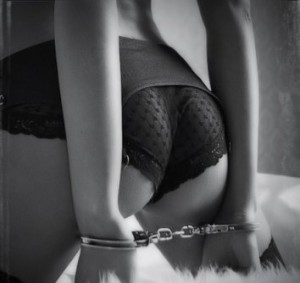 Ever since my ex boyfriend gave me a vibrator on Valentine's Day, I then expected him to give me sex toys in every occasion. I thought it was awkward at first coz who doesn't receive flowers and chocolates on V-day, right? But then I thought how lucky I was to be getting these toys for no cost. And I loved the attention I was getting every time my friends and I talked about what we got on this and that event. According to a recent study, one of five people prepared to use a vibe with their partner's last V-day! Our relationship probably wasn't as unique at all, but for sure, my ex would love it once he knows this fact.
But that was three years ago. I have to buy my own sex toys now every time I want to try something new and lust to cum. I could give up my monthly hair treatment but not my sex toys! Recession was never an excuse; it was reported by online sex distributor Adam & Eve that a 17 percent increase in sales happened in 2009.
Seriously, technology has almost outdated men. If a vibe could get me pregnant and fix my roof, I wouldn't need a man at all.
Of all the sex toys I got now, The Rabbit is my favorite. My Japanese roommate before told me that this toy originated in their country where it's illegal to create sex toys that resembles a penis. Wow. But it didn't really shock me as there are a lot of weird things that are related to sex. Like in Lebanon, men are legally allowed to have sex with female animals and having sexual relations with a male animal is punishable by death. And do you even know that a doctor invented vibrators for crazy women? He used it to stressed women to orgasm.
No wonder I play with myself more when I'm stressed and I could cum more than 5 times. But I miss using this with a guy, and I'm one of the 81% of women who have brought one into bed with a partner. I have said all the facts I know about sex toys, but when could I really use it again with a guy? Could it be with the guy I've met last friday? But why didn't he call me yet? This is stressful, I have to do what I need to do.
Google+ Comments
Comments
There are no comments on this entry.
Trackbacks
There are no trackbacks on this entry.