What Do Guys Get Confused About in Serious Relationships?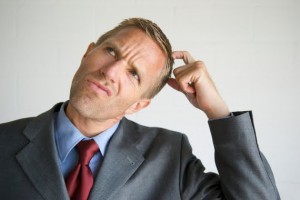 I wasn't able to blog yesterday and the day before because all I really did was sleep. I haven't gotten so much sleep for the whole week last week because of my new job. I'm still enjoying my job but it gets boring so I'm hoping I get this new position which is what I really applied for in the first place.
Last week wasn't really great for me and this guy I was dating. After making him feel ignored, he didn't text me again. So last Friday, I decided to contact him first and tried harder to bring back what we started. Finally, after leaving a message to his voicemail, he called me back 5 minutes after. I really think he was there the whole time but just didn't pick up right away, lol. But I refused to bring up that one, lol.
So the reason he told me why he didn't contact me for almost a week was because he wanted me to concentrate on my new work. He thought that I need time to get used to my new job and so it's impossible to go out with him. But he admitted that he was kind of upset when I didn't go for dinner with him last Monday which added up to his reasons. I'm happy that he's being honest to me. Nonetheless, at a certain point, I feel like he's not ready for a relationship. I'm not ready either but I feel like I need someone right now. Not just a friend, but more. I still like him but he gets me confused.
Can anyone share what guys get confused about in serious relationships?
Google+ Comments
Trackbacks
There are no trackbacks on this entry.