What Does Your Favorite Sex Position Say About You?
Everybody cycles through many different sex positions in their lifetime (or even in one night!), but it's not a coincidence that you find yourself on top nine out of ten times when you're having sex with your partner.  Check out Frisky to see what your preferred sex position says about you!
Missionary
When you go to the coffee shop, you say "the usual" and the barista knows exactly what to make. You like to look in your partner's eyes and tell them how much you love them while you do it. That will never go out of style.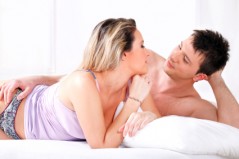 Doggie Style
You've got a tattoo that only three people in the world know about and one of them is the person you're sleeping with. You have no problem getting on all fours and taking it like a woman. You'll get him back later. Pass the hot sauce!
Woman On Top
You know exactly what you want in life and go for it — a new pair of heels, that dream job, your orgasms. The "Lean In" audiobook is on constant rotation in your luxury SUV, and God help any waiter!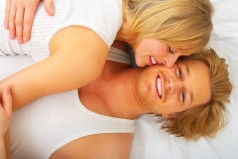 Spooning
Everyone knows you're a real softie, especially your partner who you text every few hours just to see how their day is going. You're easy going and agreeable, sometimes to a fault, but whoever gets to spoon you regularly is a lucky person and better not take advantage of your sensitive heart–or the people who love you will most certainly kill them.
Reverse Cowgirl
In high school, you used to sneak out of the house to fool around with boys, and you prided yourself on never getting caught. Now you don't care who sees you doing what. You fight for what you believe in — whether it be the 99 percent or your right to watch a little porn to get you in the mood.
Read more on this at thefrisky.com!
"image is a copyrighted photo of model(s)"
Google+ Comments
Comments
There are no comments on this entry.
Trackbacks
There are no trackbacks on this entry.