Freaky Sex Tips From R. Kelly Songs
How awesome it is to get some awesome sex tips from our favorite celebrities. Thanks to cosmo for sharing some freaky sex tips from R. Kelly's Songs. Check them out below!
"You remind me of my Jeep, I wanna ride it/Something like my sound, I wanna pump it/Girl you look just like my cars, I wanna wax it."
Toss off bunch of clever metaphors about a guy's penis. Suggestions: "You remind me of a stick shift / I want to have sex with you." "You remind me of a Pez dispenser / I told my cat how big your dick is."
"And the window blinds are filled with rays of sun/And all you secret fantasies thy will be done/And inside of your walls there will dwell a Capricorn/That will feast your body all night/If we keep this up then a love child will be born."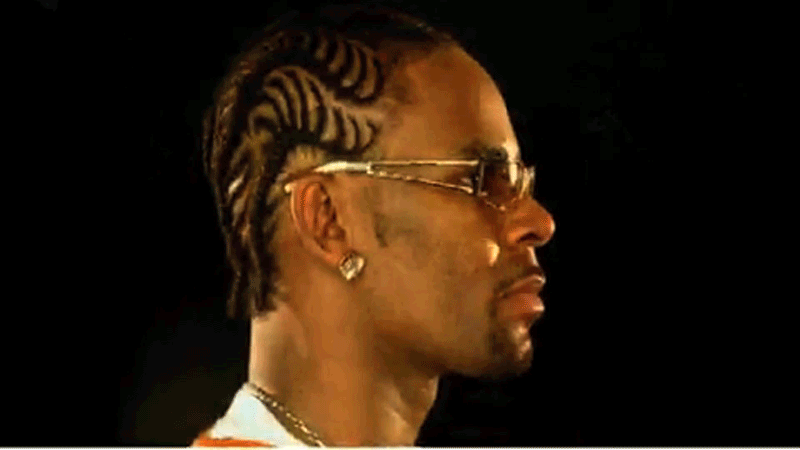 Nothing turns a guy on like launching into a creepy Nostradamus-esque prophecy about what will happen when he puts it in yo
"Lookin' at you from the inside of this Internet/I'm in the mood, and my tongue is in the mood."
GUYS, I'm looking at all of you from the inside of this Internet. (Also, you would think a sex genius would know how being online works.)
"I like the crotch on you."
Anyone writing their own wedding vows?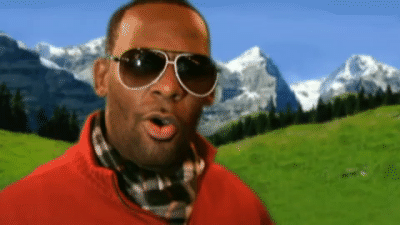 "Sex in the kitchen over by the stove/Put you on the counter by the buttered rolls."
Have sex in a kitchen. Right near actual, non-metaphorical buttered rolls (I think).
"Girl I'm ready to toss your salad/While I'm making love, girl I'll be feasting/Girl you're in the kitchen sweating up a storm/The oven's on 500."
Not an actual salad. R. Kelly is suggesting you eat ass in the kitchen (not mine please). Just be aware that 500 degrees is not a temperature setting for most standard ovens on planet Earth.
"You and me, havin sex after an argument, that shit's the best/You and me, havin sex, yeah, after an argument, that shit's the best."
After an extensive text analysis, I have determined that what R. Kelly is saying here is that you should have sex after an argument.
"Seven: spread your legs apart/Eight: Feel me, I'm so hard/Nine: See I want you from behind/With that bump and grind/10: Baby, climb on top of me/11: Up and down we'll go, you'll see."
If your partner seems confused, patiently explain sexual intercourse to him in 11 simple, rhyming steps.
"Then she cries out/'Oh my goodness, I'm about to climax'/And I said, 'Cool climax/Just let go of my leg.'"
Let go of it.
"Any unexpected positions / Bring it on / Any secret fantasies you see I'll fulfill as long / As you sex me."
Your partner will go along with any kinky fetish you ask for, as long as you sex him. Or sex R. Kelly. Either way.
Read more at Cosmopolitan.com!
"image is a copyrighted photo of model(s)"
Google+ Comments
Comments
There are no comments on this entry.
Trackbacks
There are no trackbacks on this entry.