Kim Kardashian and Gary Aubry Dating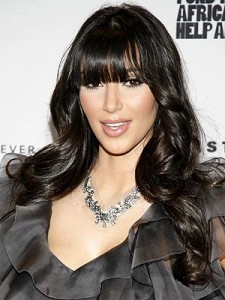 I don't want my blog to become a celebrity blog but I just can't stop myself today, lol. I don't really find Kim Kardashian really pretty unlike how most people described her. I don't follow her life not like my neighbors and friends. I'm not even following her tweets and too much news about her irritates me! I'm into Latina-looking beauties, black-haired, and big butts. However, she's not my type. But everything changed today when I found out that she's officially dating Gabriel Aubry! What? Halle Berry's ex?
It's not that I'm against their possible relationship but I just feel a little bad for myself and for Halle! That 34-year old model Gabriel Aubry is one of my model crushes and Halle Berry is one of the actresses I adore! I was so sad when they broke up especially that they have a kid and they seemed so inseparable before.
And just finding out that he's dating someone now that I'm not really a fan of annoys me. I just really hope that he still cares for his daughter. I know that he's a good person and I hope he stays that way. I could probably accept later on that Gary Aubry is really dating Kim Kardashian but I think it will take time haha!
Lol, I know it's funny how I feel so affected about this situation. It's funny too that I assume all Hollywood stars know each other. I'm not sure if Halle knows Kim personally but I wonder how she feels about this.
How would you feel if your ex is dating so soon? How would you feel if your ex is dating your bestfriend or someone that you know? I'm glad it didn't happen to me yet. I would be a little jealous. 😛
Google+ Comments
Comments
There are no comments on this entry.
Trackbacks
There are no trackbacks on this entry.