Being Single Is Better
Some people suggest that staying single has a lot of benefits. When I think about it, it's true that staying single spares you from the stress of relationship quarrels. I guess many single ladies will agree with me. I, too, had been in several relationships for the past few years and I can tell how bad it feels when you are in the middle of a long relationship and it doesn't feel just right. I had just the perfect example for this one. Let's name him Chris (not his true name). We shared some romantic moments for quite some time. At first, I thought that the relationship was going to work. He was the perfect guy for me back then; he was everything a girl could be dreaming about – smart, gorgeous, and polite. He was a gentleman and he treated me with utmost respect. We shared intelligent conversations and we could pretty much discuss everything under the sun.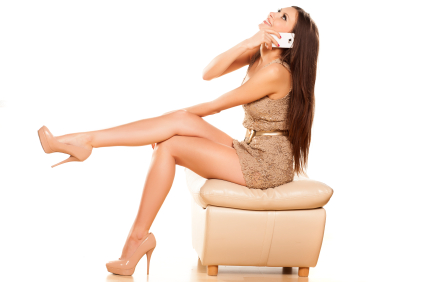 I thought that was the perfect relationship. I was wrong. After a couple of months, it started to get sad and boring. No matter how hard I tried to convince myself that everything is okay, it felt like something was lacking. I contemplated and figured out that there was no chemistry in the relationship. The relationship started to feel like it was lacking some intensity and some fire to make it glow. Then it started to dawn on me; I was facing the biggest ordeal in terms of relationship. Even with the smartest, most gorgeous gentleman, it doesn't equate to building the perfect relationship. You cannot teach your heart to build some chemistry. Believe me, magic just happens.
I learned one important thing about love. You cannot dictate your heart. This is simply because the heart is the part of our totality that cannot be manipulated. It makes its own decision that, even with all the purest mental rationality, is infallible. It falls in love with the right guy.
Don't forget to use coupon code PENELOPE at AdamAndEve.com checkout to get 50% OFF on almost ANY item plus 3 FREE Hot DVDs, a FREE Mystery Gift  and FREE Shipping on your entire order!
Google+ Comments
About the Author

I'm Penelope and I'm living a sexy lifestyle. Help me out by buying something at www.adamandeve.com and use my offer code PENELOPE to enjoy great discounts and awesome offers! :)
Comments
There are no comments on this entry.
Trackbacks
There are no trackbacks on this entry.