Am I A Player?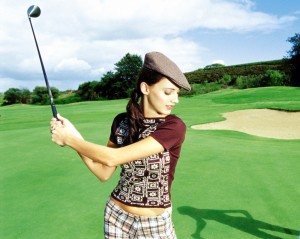 Two nights ago, I went out with this new guy again for the third time. He's been a topic of my blog ever since I started it but for some reasons, I don't feel like we were meant to date more. I don't know if this is because of the fact that I'm going back to GA tomorrow and the possibility of seeing my ex boyfriend is big. I don't want to be played with and I don't want to play with other hearts either. I have never dated anyone else here in Vegas but that new guy because I thought I liked him a lot. I've been telling that one of my reasons why I moved here is because of what happened to me and my ex and that new guy helped me get healed.
But I think it would be unfair to decide this early. This new guy and I might have known each other for a short time but we have opened our hearts to each other. I haven't slept with him yet and he's not forcing anything which is really great. But the best thing to do I guess is just go home, spend my time with my family and friends and think less about my love life. Like my modeling career, this love life can wait if it's meant to be and at the right time.
I might not a be able to blog as much when I get home but I will still try, lol! Anyway, I'm leaving you with the result of the quiz I took again from Cosmo: "Are You A Player?"… You decide…
Champion Dater. You know how to manhandle a few hearts at a time and have fun while leaving room for things serious. "The girl who's a player feels anxious when she realizes she has feelings for someone, but you've found a way to navigate through them," says Shielagh Shusta-Hochberg, PhD, a clinical psychologist in NEw York City. "You protect yourself emotionally by not letting yourself get hung up on a guy too quickly, but you're still willing to take a chance on him and see where it goes." Bottom line is, you like taking the cautiously optimistic approach to dating. You'll invite him to a work event or stick around his place for a little while in the morning after, but you keep it casual. That way, if you too fizzle, you won't be ruining your eyeliner over it. "You're confident enough to tolerate the possibility of rejection if it doesn't work out," says ShustaHochberg. There are too many other guys worth trying.
Google+ Comments
Trackbacks
There are no trackbacks on this entry.