Lucky Monday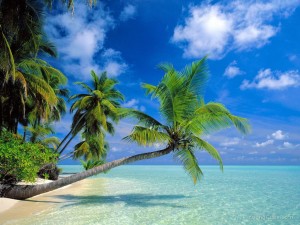 When I got to work today, I brought all the positive energy I could. Although I still can't forget in my head what this coworker Mary has been gossiping about me, I just really tried to remember what my boyfriend told me, "Don't let this affect you, I'm here for you all the way". He's very sweet. I had exes who were sweet but not as decently sweet as him. I kept his words in my heart. I'm just happy that my friends at work don't believe her and I didn't see her today which is reeaaalllly good.
And that's one of the things that made my day lucky. But the best thing that really happened today is when my brother called. My family are going to Vegas! I was on my way home when I got the call and my brother said that they already booked a flight on February 13th! Now the only problem is their hotel which my siblings and I would talk about later. This is really one of the reasons why I need more money aside from getting a nice gift for my boyfriend. We want to give our parents a gift that they wouldn't forget and I'm sure that this is going to be one of them.
So please, if you want to help me, please get the most unique gift for your partner at Adam & Eve and use offer code PENELOPE to get 50% off in almost any item, free shipping, DVDs, & a mystery gift! This is a special Valentine offer that you surely don't want to miss!
And I don't want to miss this opportunity too with my family so please order and use my name PENELOPE after checkout! Thanks! 🙂
Google+ Comments
Comments
There are no comments on this entry.
Trackbacks
There are no trackbacks on this entry.