My First February Weekend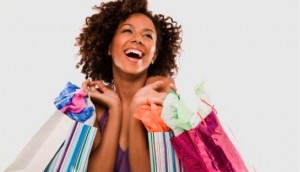 How's your weekend everyone? Mine was another great one. 🙂 My boyfriend needed to do something really important last Saturday so I just went shopping with my roommate, Jen. She told me that our boyfriends were just making excuses not to see us on Saturday so they could prepare their Valentine surprise for us, hahaha! That's Jen, she's a paranoid, she thinks in advance, but she's right most of the time.
Jen cooked for our lunch and she's a remarkable cook. I'm just so jealous I couldn't cook like her. All I'm good at is projecting my pretty face and washing dishes, lol. After we ate, we went to the mall and shop Valentine's Day gift for our loved ones! Jen bought some dresses and also a cute boxers for her boyfriend. I bought a nice pair of earrings for my mom and she'll surely love them! I got my sister a bag that's too beautiful, I even want it for myself! I didn't get anything for the boys yet: my Dad, brother, and boyfriend as I really have no idea what to give! But I know I should shop before the week ends because they're going to be here on the 13th.
Anyway, talking about my boyfriend, I finally told my family about him. 😀 It's just really funny, but I hate it at the same time when my mom knows me so well! When I said I have to tell something, my mom blurted out, "You got a new boyfriend", I nodded. "I knew it", she said. Ugh! They didn't say any bad or good feedback about it, but I'm sure they would love my boyfriend. He's an amazing person, what else could I say?
Google+ Comments
Comments
There are no comments on this entry.
Trackbacks
There are no trackbacks on this entry.