Seduction: How to become that Irresistible Prey
Sexual seduction has always been regarded as the preserve of men. But read through history, you will find that it is women who actually invented seduction; from the likes of Bethseba of the Bible to the famous Cleopatra of Egypt. Yet, it is always left for women to sit and wait for the "hunter" to come chasing.
I also subscribed to this "sit and wait" belief not until I found myself single and without a date for Valentine's Day. And it not because am not good looking, (am obviously cute and beautiful) but I believe it's because I have never took initiative to go for what I want. But come to think of it again, the role of a "hunter" and a "prey" has long been defined through thousands of generations. The man naturally takes the hunter. I cannot become the hunter but I sure can make an irresistible "prey".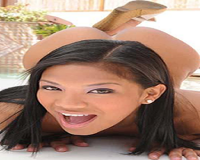 So how do I become that irresistible prey? How do I make men come chasing after me? I am not Robert Greene or David DeAngelo to give expert advice, but over the last two weeks since Valentine, I have learned three tricks on how to attract more suitors in my love life.
1.       Get out and meet men! You cannot attract men in your life if you are that type of woman who only meets the public when commuting to work or when going home. Or if you just lazy around the house watching TV while avoiding crowded places. So go to night clubs, social clubs, bars, sports clubs even churches! These are places where you get to interact with people and get noticed. Talk

of

strategic positioning

of a prey! You will obviously get the attention of a potential hunter.
2.      Appearance. Nothing can be more important than the way you look. Yes, and it is of no use showing up decked up in shabby old fashioned clothes or trying so hard to grab attention by under dressing. Always look decent, neat and a bit sexy. Remember, men are highly visual. They are easily swayed by our appearance. So play with their imagination, show some flesh or wear that tight figured skirt. Just make sure that you display your physical side that is seductive in a subtle way.
3.      Flirt, Flirt and Flirt. You need to open up and make conversations with interested men. Even if they are not what you exactly want, just flirt around to hone your seduction skills. You also build up confidence when you flirt. Soon you will find a suitable mate. So don't be too open neither should you be too

closed

up. Strike a balance. At the end of it

all most men

will want to take charge of the seduction process and

do

the chase.
I have religiously followed these three steps with great results. I guess soon I will be back on the dating scene with someone new. Feel free to give me other helpful seduction tips. As usual, I would love to hear from you.
Don't forget to use coupon code PENELOPE at AdamAndEve.com checkout to get 50% OFF on almost ANY item plus 3 FREE Hot DVDs, a FREE Mystery Gift  and FREE Shipping on your entire order!
"image is a copyrighted photo of model(s)"
Google+ Comments
Comments
There are no comments on this entry.
Trackbacks
There are no trackbacks on this entry.