Should Coworkers Be Friends?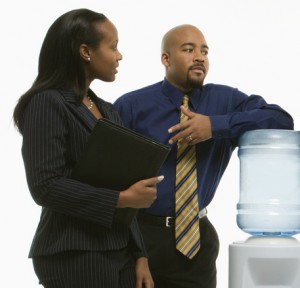 I only had few ex coworkers who became my friends. I think it's because I know that I'm not going to stay longer in the company and I told my self not to be too close to anybody. It would be hard to leave when you know that it's already time.
I'm excited about meeting my new coworkers at the hotel. I'll be starting 2 weeks from now and I want to show them how nice I am, haha! However, I still don't plan to be friends with my coworkers. But since I'm new here, having friends will help me a lot not to get homesick and inspire me to work more.
The problem with friendship at work can't be avoided though. Later on, we might decide to spend time outside of work. But doing this will allow me to learn more about their personality in the real world. As I've said, I was never close with my ex coworkers so I never really had any problem with them. But I heard about my ex coworkers who complained or argue with each other and it affected our job.
On the other hand, this will also help us to be comfortable working with each other. It would be nice to talk to someone who understands your work when you have a problem with it.
Well, I just hope that I won't argue with any of them. I'm excited about meeting them but I think it's best to just keep the relationship professional just like what I did before. I can be friends with them but I also think that I shouldn't build a very strong friendship with my new co workers. I should just focus with my job , my productive relationship with my new co workers, my future savings and reaching my goal. 🙂
Google+ Comments
Trackbacks
There are no trackbacks on this entry.