Strengthen Pelvic Floor With The Common Things You Do
You don't really need kegel exercises to strengthen your pelvic floor. There are common activities we do daily that without us knowing, gives us surprising benefits than doing kegels. Laura Scheufele, board-certified clinical specialist in women's health physical therapy at Johns Hopkins Bayview Medical Center, was featured at a Cosmo blog recently saying that you're already strengthening your pelvic floor—without even knowing it—through common things you do on the regular. Checkout them out below!
Having Sex
Your pelvic muscles automatically contract when you have an orgasm—consider your man's penis your personal kegels trainer.
Getting a Cold
One upside to being under the weather: You score a mini below-the-belt workout every time you cough or sneeze.
Watching Arrested Development on Netflix
Laughing naturally engages your PC muscles—all the more reason to catch up on funny shows and movies, and hang with friends who crack you up.
Zipping Up Your Skinny Jeans
Interestingly, that motion of subtly drawing in and lifting your lower stomach to slide into your skinnies reinforces V-zone strength.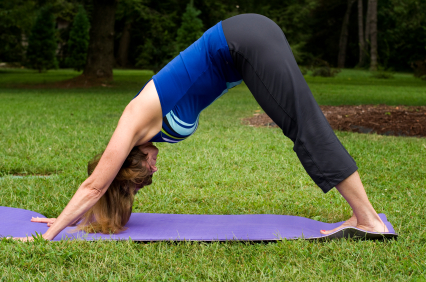 Going to Yoga or Pilates
The pelvic floor is an integral part of the core muscle group, which is exactly what you're targeting during yoga or pilates.
Hitting the Gym
Low-impact activity—from spinning to the elliptical to weight-lifting—activates your kegels and boosts blood flow to your lady parts.
Get more awesome sex facts at Cosmopolitan.com!
"image is a copyrighted photo of model(s)"
Google+ Comments
Comments
There are no comments on this entry.
Trackbacks
There are no trackbacks on this entry.