Valentine's Day with My Loves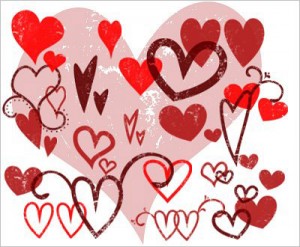 So yesterday, my family arrived from Marietta, GA to celebrate Valentine's Day with me! My mom brought some of my favorite homemade cookies! Oh mom, you're the sweetest. I'm the luckiest and happiest person on earth! My roommate Jen and I picked them up at the airport because my boyfriend wasn't able to come with me. It's alright though, my family will finally meet him tonight! I'm so excited. I can't even concentrate working now because of my excitement. I couldn't really hide it that my coworkers are telling me that I must have gotten a very special gift from my boyfriend, lol.
And tonight is the night that we're going to reveal our surprise for our parents! They're going to have an All American Grand Canyon Helicopter ride plus a limousine ride and casino! They deserve everything. Our effort would never be compared to theirs. Ever.
Valentine's Day isn't really just for lovers but family. Love always begins at home and yourself. I believe that it's impossible to share love to others if you don't love yourself. It's too selfish. Too unkind. So, I love you mom, dad, brother, sister, and lover boy! Happy Valentine's Day to all!
P.S. My ex boyfriend called me early this morning to greet. I cried when he said that he already forgave me for choosing my current boyfriend over him. He was supposed to come with my family but I think it would really be awkward to spend time with ex and bf on this day. I'm happy to know that he's liking someone and even ready to date.
That's true love. Forgiving. And giving.
Google+ Comments
Comments
There are no comments on this entry.
Trackbacks
There are no trackbacks on this entry.