Back in Las Vegas!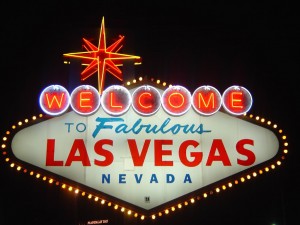 I'm not sad at all as I thought I would be when I left Georgia but instead I'm happy. My stay there was really worth it and I really enjoyed my time with my family and friends. Our Christmas get together was the usual opening of gifts, dinner, drinks and laughters. Although I was really happy about spending my time with them, it made me realize that I don't meant to stay there anymore.
Yes, I'm still part of the family of course, I still do belong to my circle of friends. But my heart is already here in Vegas and ready to chase all my dreams that are few feet away from me. My dream is like a kite.. I'm holding to it but I would never let it go. I would just let it bring me to wherever. I'm ready to risk, to suffer, and I know 2011 would be a great year for me. I have suffered when I got here but see what I got just after a few months? I would rather accept failures than get the things I want so easily. The experience that Vegas taught me was to become strong in any circumstances. And I'm ready about whatever this place could offer.
But I would not deny the fact that I miss my family so much. I can never hide that. I'll just look forward to their visit here next year and I'll make sure that they would believe me about what I said. That Vegas is full of life and every moment is an amazing experience that you would never feel in any other places.
That's my short story. I'll write more later because I have to go to work in a few. Oh! I saw my ex boyfriend haha! So later. Keep reading! 🙂
Google+ Comments
Comments
There are no comments on this entry.